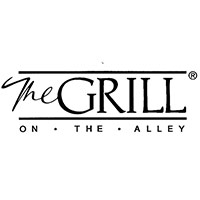 The Grill on the Alley is a well-renowned steakhouse with a classic American menu to suit all tastes. The lunch menu features salads, seafood and specialty dishes while dinner offers a wide selection of steaks and chops, prepared in 8 different styles. Traditional side dishes are given a modern twist by Executive Chef Phil Kastel and signature desserts are too delicious not to share. The Grill is modeled after the great grills of New York and San Francisco in the 30s & 40s'. The flagship location opened its doors 30 years ago, just steps from famed Rodeo Drive in Beverly Hills, California and since has become known to locals as " … where Hollywood eats … " (Hollywood Reporter, 2014). As one of the country's best steakhouses, The Grill delivers unparalleled service in a sophisticated atmosphere.
Please click here to see full details.
Warning!
Future Watchers is not afilliated with CDM Media. The link on their website to ours does not indicate any relationship, and appears to be intended to deceive.